2021
Trademark Canceled by USPTO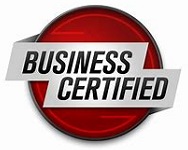 Aug. 29, 2021 -- The BUSINESS CERTIFIED trademark (Registration Number: 4642591) is canceled by the USPTO (United States Patent and Trademark Office) due to Registrant (Nissan) non-declaration under Section 8 (intent to continue to use the trademark).
Petition to Reinstate Canceled Trademark
Sep. 07, 2021 -- Nissan submits a ''Petition to Director'' of the USPTO to reinstate the canceled BUSINESS CERTIFIED trademark.
Trademark Publication for Opposition
Sep. 14, 2021 -- The USPTO publishes the NISSAN BUSINESS ADVANTAGE trademark (Serial Number: 90227743) for opposition.